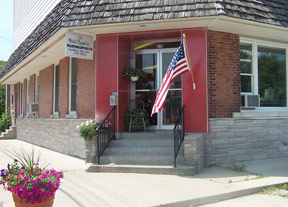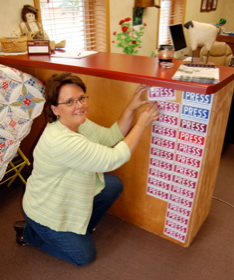 Rinda Maddox – Owner/Editor
The Sidell Reporter was established in May 1888. There have been several owners and name changes the past 100+ years. The presses were never silent more than a few weeks at a time between some of the owners.
The Sidell Reporter is a weekly newspaper published every Thursday in the best interest of the local communities it covers which includes Sidell, Indianola, Fairmount, Jamaica, Allerton and Catlin. Its main function is to report the news of the local governments, Jamaica school and Salt Fork Storm sports cooperative and social activities, as well as provide a medium for businesses to reach their customers.
The Reporter has been owned by Ridge Farm native, Rinda (Todd) Maddox, since May 1991. A resident of the Sidell area since 1974, she has worked with the local publication since 1985.
The editor is the third woman of the nine owner-editors in the many years of publication. She has owned the paper longer than any other woman.
Since Maddox took over the newspaper, The Reporter has won several awards. The paper was recognized in September 2000 by the Illinois State Historical Society as a centennial business. The Reporter has also won awards from the Illinois Press Association in advertising, design and editorial categories.