Rinda and Debbie took the four hour train ride from Anchorage to Seward,
went on a six hour cruise in Resurrection Bay and the Gulf of Alaska, and
then rode the Alaska Railroad train back to Anchorage all in a day.
The Alaska Railroad train enters Johnson Pass. The photo is shot from the
rear of the train and captures the engine going into a curve.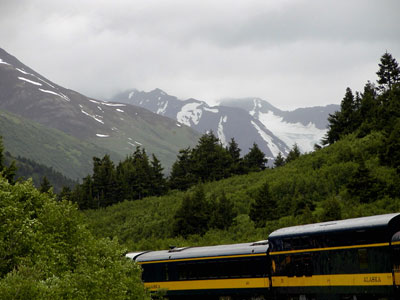 Another beautiful view from the rails.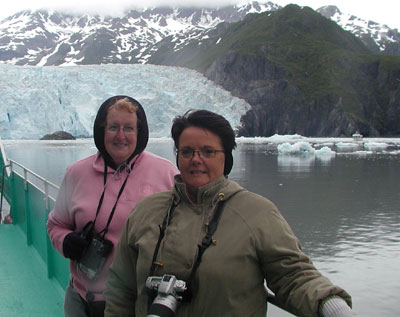 Debbie (left) and Rinda in front of a glacier on their six hour boat ride.
Rinda experienced her first bout of sea sickness and Debbie joyfully cruised
with no ill effects.
---
Rinda and Debbie enjoyed biking the Coastal Trail that winds along the coast
in the city of Anchorage.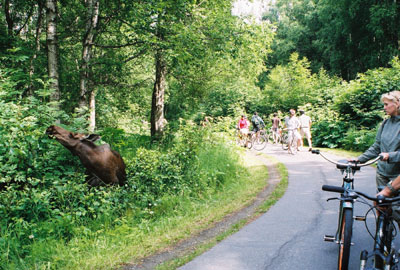 A moose cow pays no attention to the bikers as he grazes lunch along the
Coastal Bike Trail.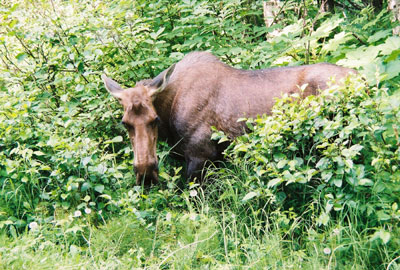 The moose cow seems to be used to posing for photos.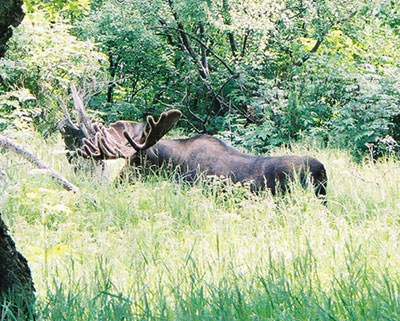 A bull moose looks menacing with his large rack of antlers.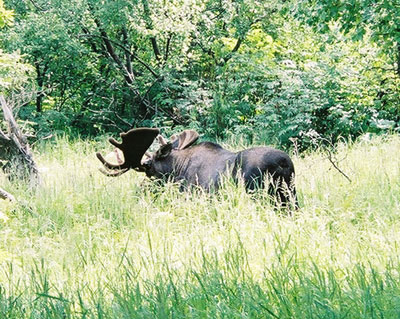 His body is nearly hidden by the tall grass but his antlers are hard to
hide.

---

Rinda, Debbie and their hosts took a six hour bike ride into the Eklutna
Mountains.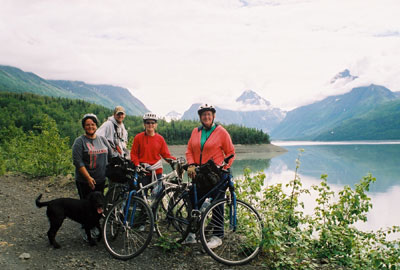 The bikers take a break for a photo op, from left, Deke the Lab, Rinda,
Jon-Michael, Amanda and Debbie.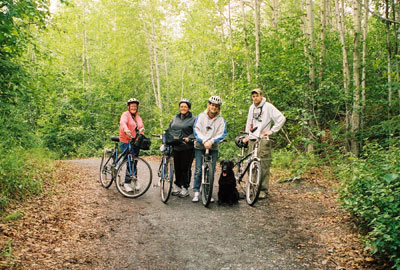 Another photo op along the Eklutna Mountain path.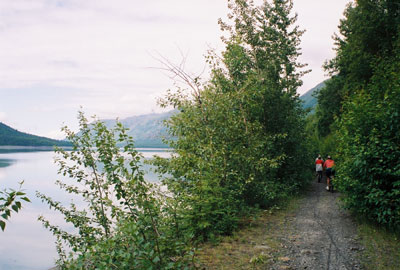 The mountain path travels several miles beside a large resevoir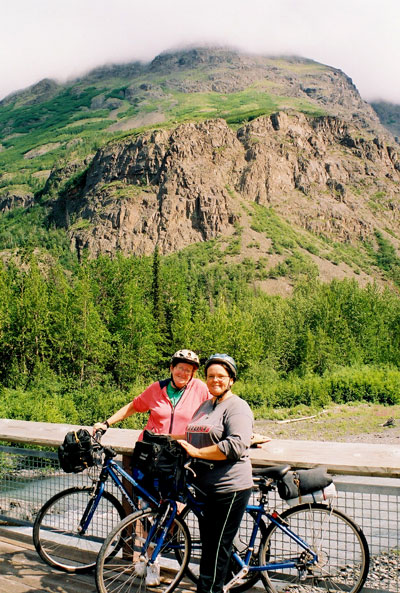 Rinda and Debbie pose for a photo at the end of the path.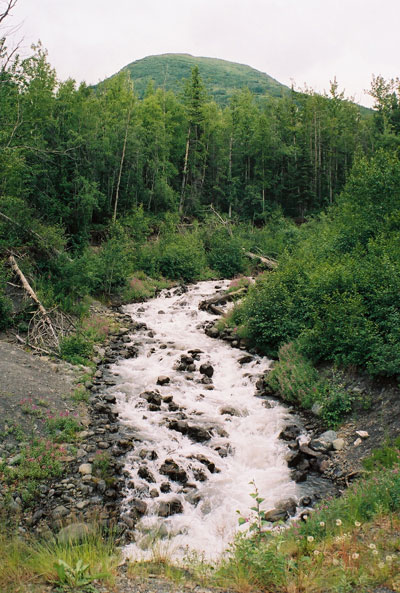 A glacier stream runs clear and very cold along the bike path at Eklutna.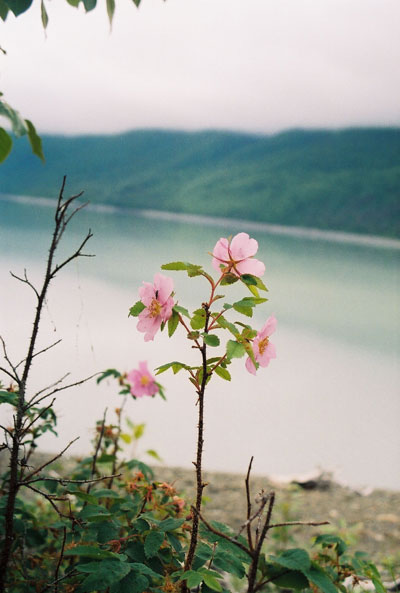 The mountains are full of beautiful wildflowers in July.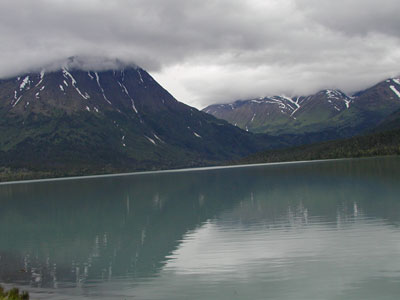 The mountains are reflected in the crystal clear waters of the glacier fed
resevoir.